What's the difference between the Program and Summer Camp?
Wondering what's the difference between the Tech Recruitment Summer Camp and the Tech Recruitment Program?

See the table below: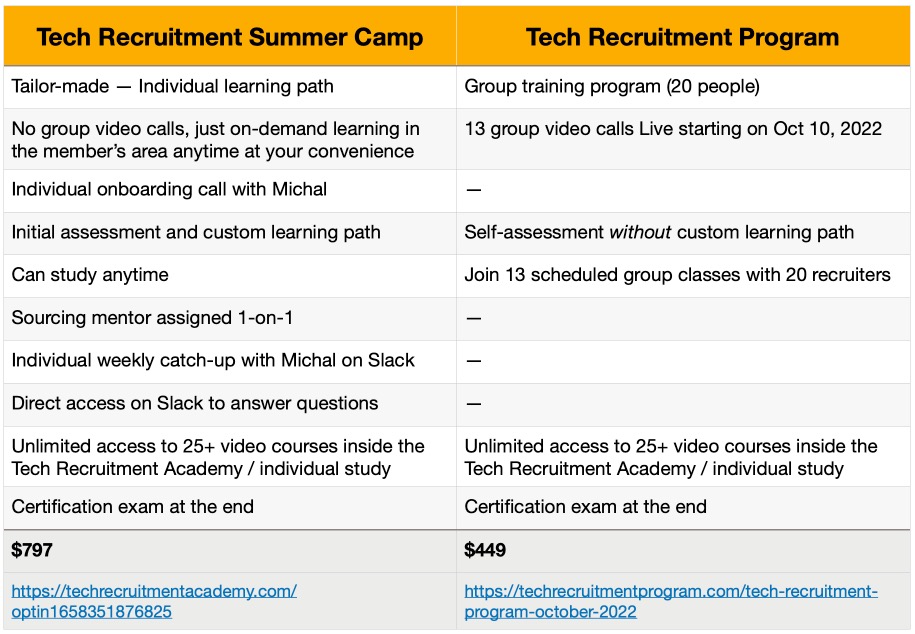 Related Articles

Why is this program called "international"?

First, people from around the globe join, usually there's someone from the US, Canada, several European countries, and even Singapore. That's why the Live classes start at 7 AM Pacific = 3 PM London = 11 PM Singapore time. Second, IT recruitment is ...

Will I get an invoice?

You'll receive an invoice automatically via email a few seconds after you pay. If you're in the EU, you can enter your company's VAT ID in the checkout form.