How to start messaging candidates?
If you've been invited to a project in a role of a Messenger, you'll have access to the "Messaging" tab: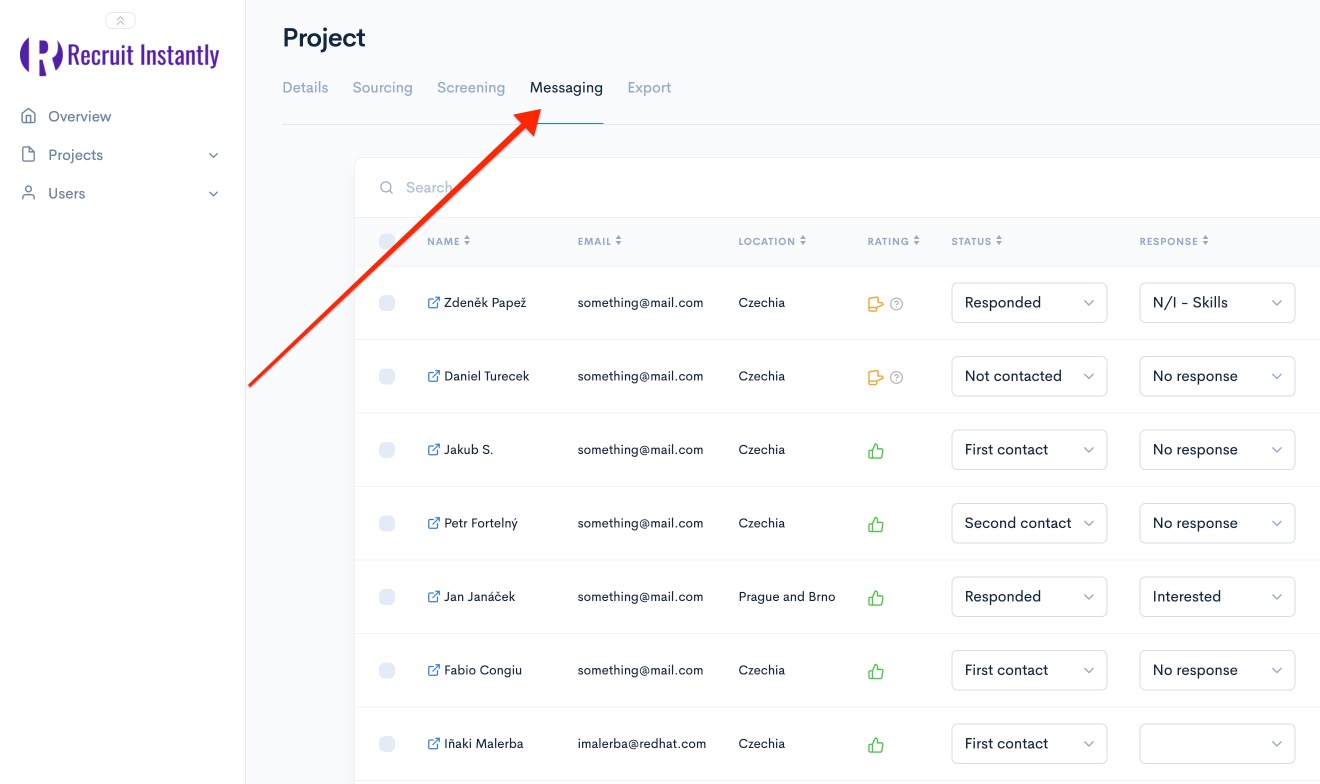 You'll see a list of pre-screened candidates who are supposed to be contacted.

Message them one by one and don't forget to update their status.

Related Articles

How to start sourcing candidates?

If you've received an invite to start Sourcing candidates, go to Projects in the sidebar and click the project in a list: After you open the project detail page, read the project brief (Description) and start your search by clicking the blue button: ...

How to pre-screen candidates?

If you are assigned as a Screener on a project, go to the "Screening" tab and if there are any candidates sourced already, you can pre-screen them quickly. Those who have no thumbs up or down are not pre-screened yet. Open a LinkedIn profile by ...

How to invite a colleague to start sourcing?

In Users, go to Invites and click the "Invite" button: Fill in the email address and choose a role: Sourcer, Messenger, or Screener. You can see a status of the invite on the list: The recruiter will receive an invite via email which will prompt them ...

Get on-demand IT recruiters to work on your openings

If you'd like to work on more requirements but you don't have the capacity to source new candidates or message existing candidates in the pipeline, get our trained IT recruiters who all "speak tech." They can start working on your projects ...